The Werkzeugbau Kröger GmbH company is active in many sectors: Automobile industry, construction industry, electrical engineering, horticultural technology, food industry and the pharma sector.
We are aware of the high demands of our customers and program our CAM solutions in-house. Therefore we guarantee a fast and flexible execution of orders. A smooth process chain is guaranteed!
For our customers and new customers we carry out all orders for new products, repairs, test tools or changes in tool construction. Due to the high demands on the injection moulds, the tool shop is constantly equipped with the latest technology. Thus a high precision and quality of the moulds is achieved.
We create technically sophisticated tools for the production of plastic moulded parts. Our tools set standards in terms of precision and accuracy. We supply innovative tools of outstanding quality.
Since we always respond to our customers' wishes, we develop an optimally designed injection mould together with them. We can manufacture plastic injection moulding tools weighing up to 8 tons in our production facility. Since we work according to very high quality standards and attach great importance to durable products, our tools remain consistent in their value.
Even special equipment or a particularly precise design are no problem for us when manufacturing new tools. We build the right tool for every plastic part!
Our entire product range in new construction covers:
Standard injection moulding tools
Multi-component injection moulding tools
Multi-level injection moulding tools
Multi-cavity injection moulding tools
Twin injection moulds
Prototype injection moulding tools
Get in touch with us. We look forward to every new challenge!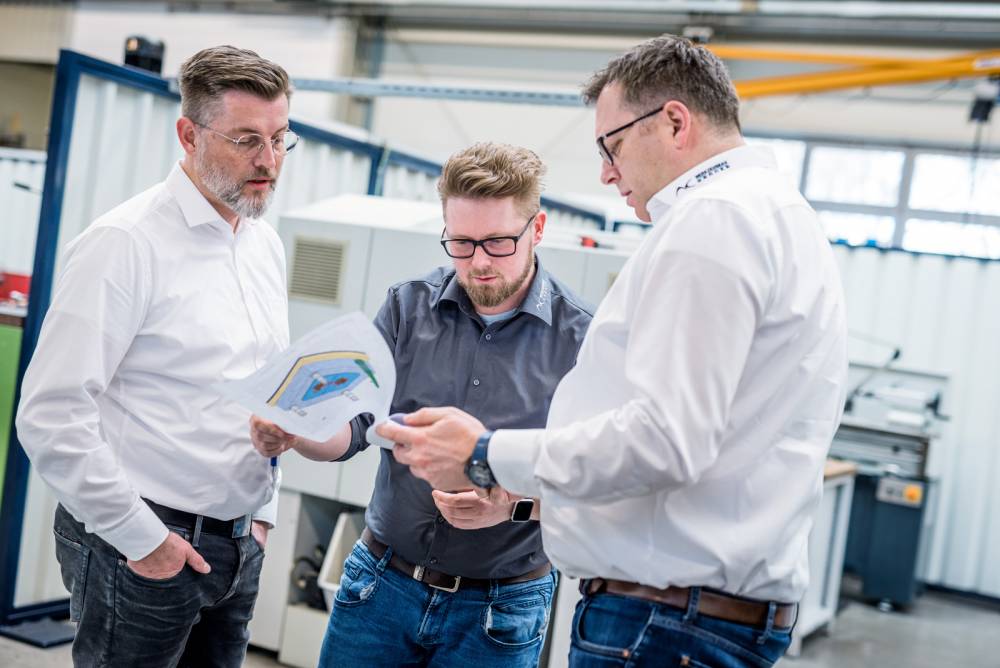 REPAIR & MODIFICATIONS
.
Even the best tools can break or have to be modified due to a change of article. Talk to us about what is feasible and cost-effective. Regardless of whether it was built in our tool shop or by one of our production partners.

Please send your enquiry to: info@werkzeugbau-kroeger.de
MODIFICATIONS EXACTLY AS DESIRED
Repairs or modifications of tools are no problem for our company. Laser technology offers many possibilities for economic use in tool making. This may involve the repositioning of contours, correction of a few tenths of a millimetre or changes to the surface geometry of injection moulding tools.

We follow our customers' wishes exactly when making the desired corrections, in order to achieve a perfect result.
PUNCTUAL AND FLEXIBLE
Flexibility in design, programming and production are our strengths. Therefore, we plan changes and repairs of injection moulds every day in our production chain. Especially for repairs, a thorough and above all fast completion of the order is essential.
This enables us to realise change requests for our customers in a short time. This means that after a repair or a change request, the tools are quickly ready for use again for plastic production.
CONTRACT MANUFACTURING
.
Often companies are not able to meet the required high quality standards due to manufacturing reasons. For this reason, we also offer our expertise for contract manufacturing, allowing external companies to outsource certain manufacturing processes to us. This cooperation enables our customers to reduce costs while maintaining the same high quality. Even projects for which other companies may not have the technical means to implement them can be fulfilled in this way.

We work hand in hand with our customers in order to be able to deliver exclusively high-quality results.
Are you interested? Please direct your enquiries regarding contract manufacturing to: info@werkzeugbau-kroeger.de