The production of each tool begins on paper or on the computer. We plan and think everything through very carefully in order to be able to deliver a perfect product at the end. This means that the engineering of the injection moulding tools takes place in our own company. In more than 20 years, we have seen a lot, gained extensive experience and are able to meet the highest demands. In the field of design, we also work with the most modern means in order to maintain the constantly increasing level of requirements. The CAD software "Cimatron" as well as the coverage of a multitude of different interfaces enables us to work precisely and flexibly.
We support all common interfaces. If you are not sure whether your interface is also supported, you are welcome to contact us at any time.
Our machinery is supplied by three CAM workstations. Here, too, we work with the "Cimatron" software, so that nothing is lost during data transfer and a consistently high quality is guaranteed. Our team of trained employees plans together with the customer which characteristics or requirements the later tool should have. The foundation for a successful cooperation is a flexible and precise working method. A first-class tool can only be created through optimised programming of the machines.
CAM programming in the Kröger company includes "2D" and "3D" milling, electrode creation and programming of the wire eroding machine. Periodic exact maintenance as well as the incorporation of all fixtures and clamping elements is prevented by checking the CAM machining in advance on the computer to avoid any collision. Our CAM programmers are trained milling cutters in toolmaking and specially trained with the corresponding software. Here too, we pay attention to the latest standards.
Machinery
.
We set standards in terms of precision and quality. That is why we are always up to date with our machinery. At the same time, the speed of the machines plays a decisive role in being able to realise projects promptly.
We have CNC and HSC milling machines to produce injection moulding tools. In addition, our well-equipped machine park includes sinking- and wire EDM machines, which we use for particularly precise work. Last but not least, we also use conventional machines in production.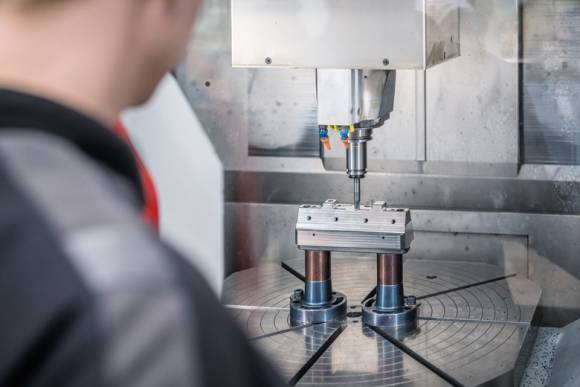 CNC Milling
With CNC-controlled 3-axis and 5-axis milling machines we can process dimensions up to 1200 x 900 x 500 mm.
DIE-SINKING EDM
For die-sinking EDM our machining range is 550 x 850 x 450 mm.
HSC MILLINGS
We machine graphite electrodes and hardened components on our HSC milling machine. The traverse paths here are 520 x 635 x 400 mm.
WIRE EDMING
For high-precision material processing we use wire eroding. Here, the traverse paths are 600 x 400 x 310 mm.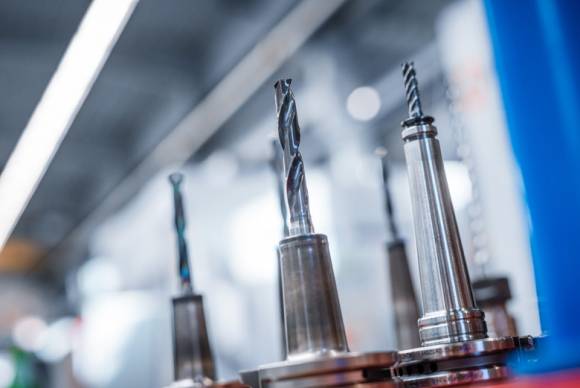 CONVENTIONAL
Conventional machines still play a role with us today. We use them to carry out a number of machining operations particularly cost-effectively.
Conscientious and perfect craftsmanship - that is our assembly department. Many tools are produced at the same time. However, one employee is always involved in the manufacturing of a tool from the beginning to the completion. This is how we can offer you first-class injection moulding tools, which are manufactured exactly according to customer requirements. Due to the responsibility of one employee everything remains in one hand and is controlled and supervised precisely.
Complex tools in particular are usually composed of many individual parts, so that a 100% accurate working method in assembly is essential. This is exactly what distinguishes Werkzeugbau Kröger - from planning to assembly: Your new tool for the production of various injection-moulded articles is gradually created from hundreds of parts.